The Forest of Bowland offers some of the best off road mountain bike trails in North Yorkshire. Whether you're a seasoned veteran of the trails or a MTB beginner, we've put together a list of the best routes and trails for all levels of mountain bikers.
Gisburn Forest: Trail Key
Suitable for: Riders in good health with basic off-road riding skills. Suitable for basic mountain bikes.  
Trail: Some single track sections and small obstacles
Suitable for: Proficient mountain bikers with good off-road riding skills & fitness. Good mountain bikes.
Trail: Challenging climbs, tricky descents & technical features such as drop-offs & large rocks.
Suitable for: Extreme level riders with expert technical skills & good fitness. Technical bike skills important. Jumping ability obligatory.
Trail: Extreme levels of exposure & risk. Large features.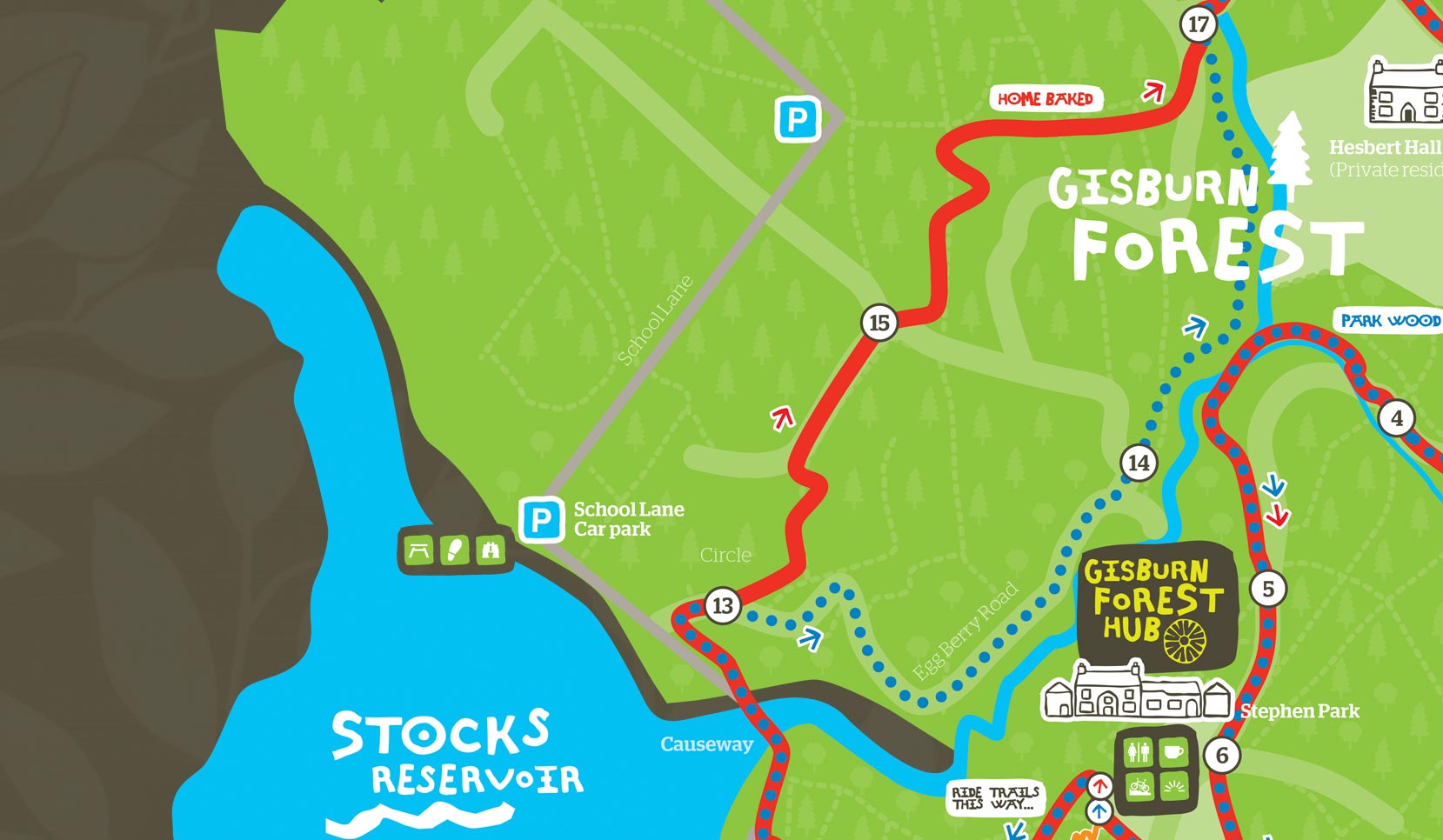 LOOKING FOR A PLACE TO STAY?
Now you've found some of the best places to visit whilst you're enjoying your time in North Yorkshire, it's now time to find the perfect place to stay. Each place that we've listed is just a short drive from our luxury cottage, and on the doorstep to the stunning Gisburn Forest. Click the button below to view the Farm House, and plan your entire stay with us at Brockthorn now.